David & Goliath Preschool
An affiliate of Jurong Christian Church
Train up a child in the way he should go; even when he is old he will not depart from it.
Here are some reasons why we are children's preferred preschool and parent's choice in Taman Jurong:
Over 50 years of success across 2 generations of students
Professional and caring teachers and staff
Immersive bilingual and S.T.E.A.M. curriculum

Committed and Professional Management Committee

State-of-the-art preschool facilities

Kids' Power Gym & Rock Wall
Creative Play Space
Music & Movement Space
Science & Technology Lab
Shower Facilities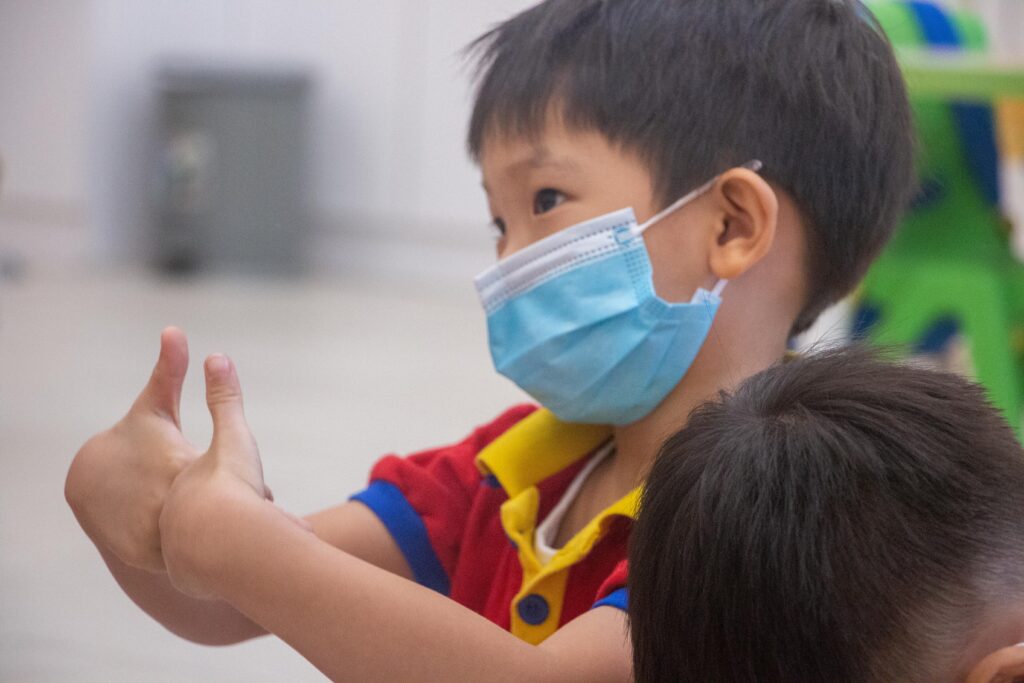 David started his journey while he was young. Before Goliath the giant came into his path, there were "lions and bears" that David had to fend off to protect his father's sheep.  Defeating Goliath was not a fluke victory but it was a victory consistently built from years of training since youth. The fundamental training blocks of his childhood were discipline, honour, excellence, responsibility and integrity.
We all face our "Goliaths" or huge challenges in life – failures in school, losses, broken relations. These good fundamentals and values nurtured from young can mean a difference between victory or failure. 
Here's a sneak peek of what we do ...