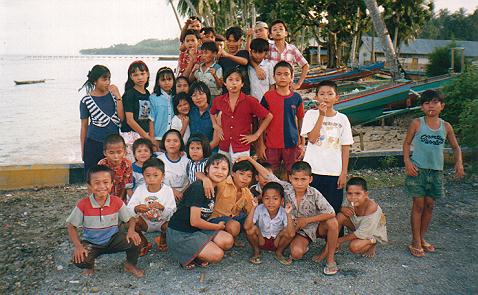 A classic definition for Christian Missions is proclaiming the Gospel message outside of your culture, as in "going to serve at a great distance." It is taking the message of Jesus Christ where He has not been found or has not been preached before as in unreached peoples groups.
Missions now comprises so much more-such as to empower church planters, train pastors, start schools, urban redevelopment, micro loans, well digging, medical intervention, whatever the need there is, and also taking the Name of Christ and His people and coming alongside others to help them for their benefit and Christ's glory. Thus, missions now mean not only proclaiming Christ for the first time, but also continuing the Gospel. In missions, we are bringing the redemptive activities of the Church inside to the outside where the Church is, reaching the societies where the Church is not found and planting churches where He will be found.
Supporting the idea of missions and individual missionaries is important because it is God's plan in this world to establish new churches and bring new believers to Christ across the nations. Be in partnership with God in fulfilling the Great Commission! ​ Currently our church missions focus on the ministry work in Cambodia, as part of the serving community under Lutheran Church of Singapore (LCS).
Chih Chiang has been serving on staff with Cru Singapore while being a member of Jurong Christian Church. He and his wife Bee felt called to serve in campus ministry in Thailand in early 2020 amongst students who were spiritually interested to know more about God. They share their journey and updates here.
Oct 2022
Sep 2022
Aug 2022
Jul 2022
Jun 2022
Oct 2022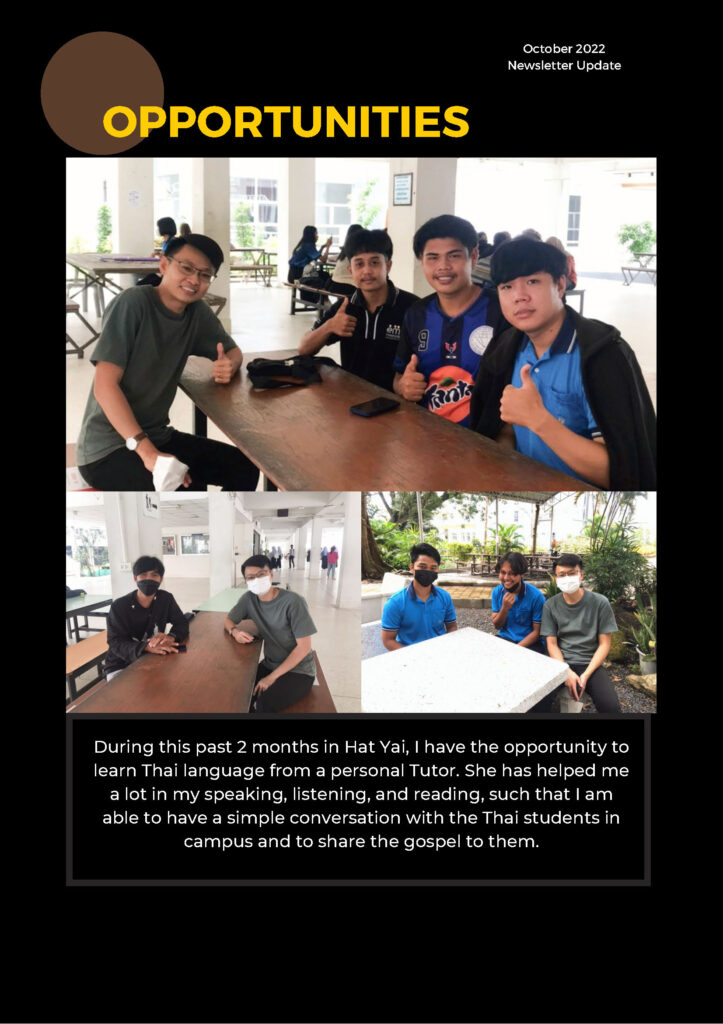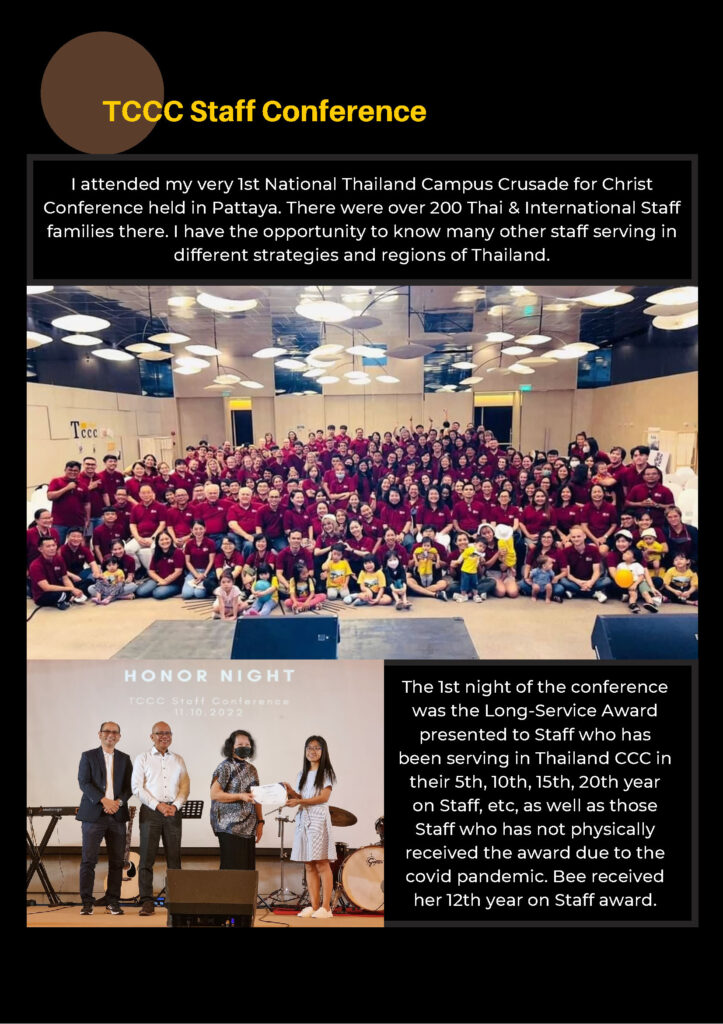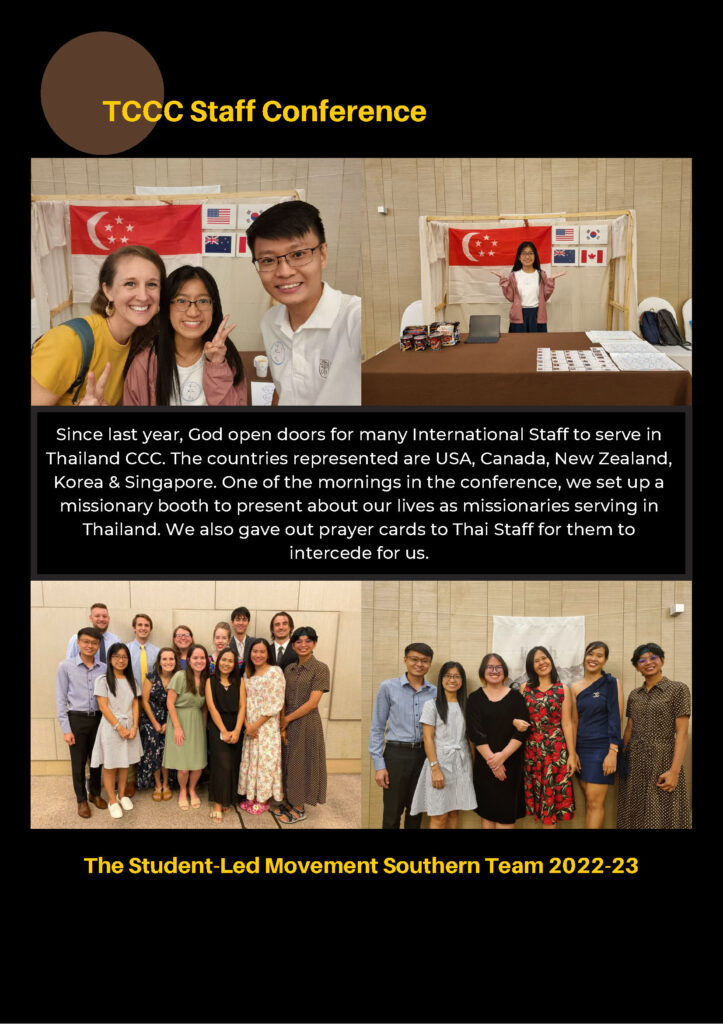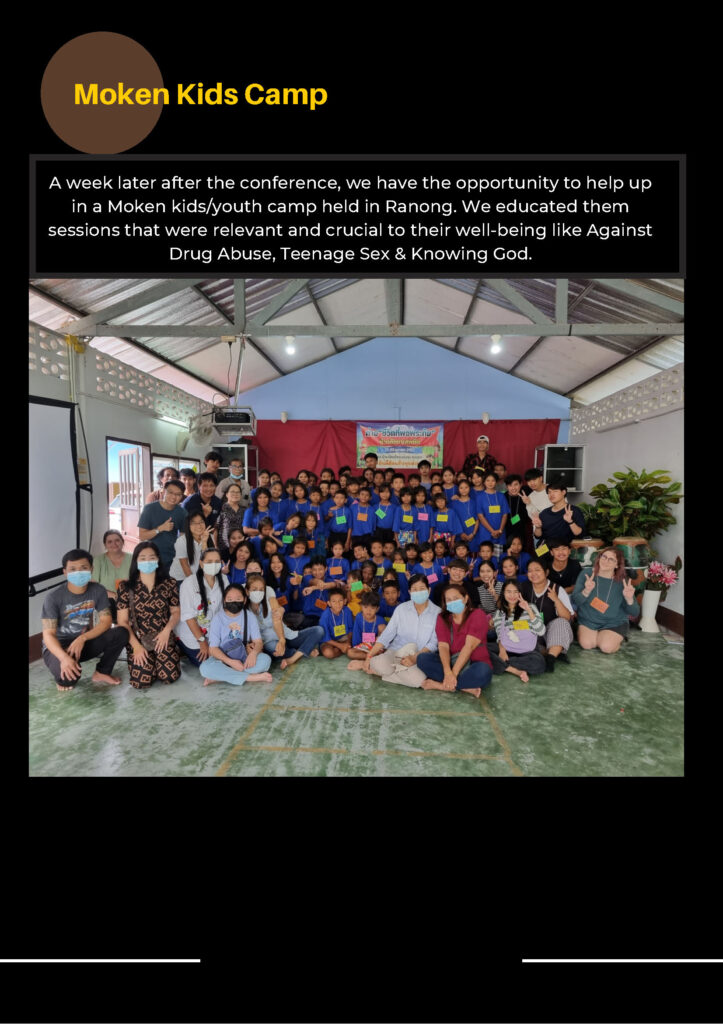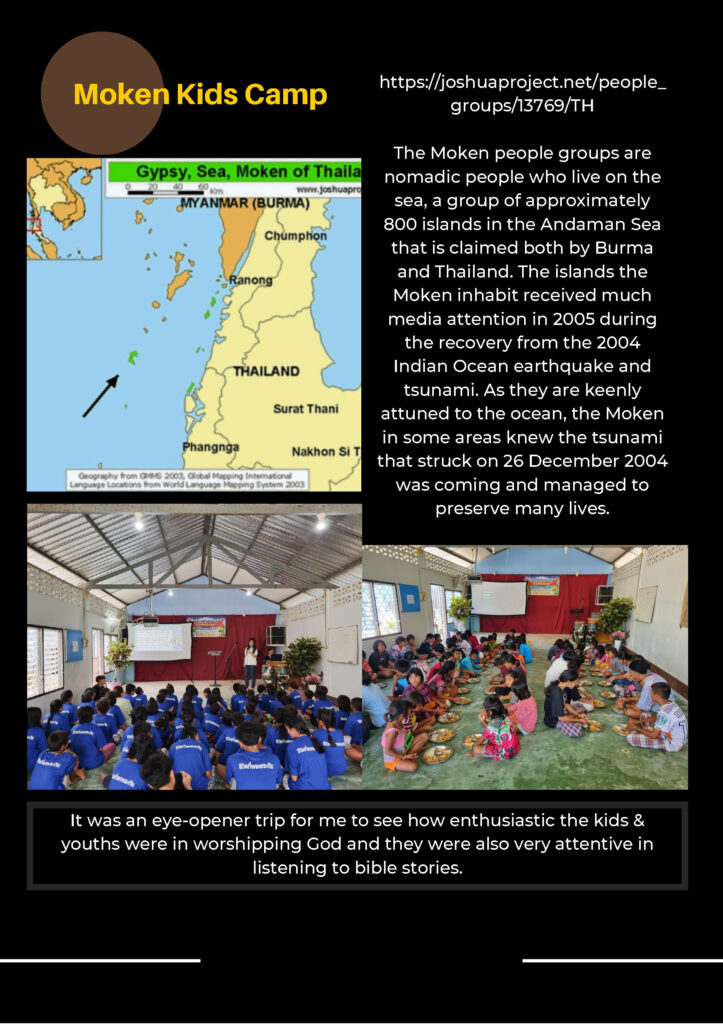 Sep 2022
Aug 2022
Jul 2022
Jun 2022
Apr 2022
Mar 2022
Feb 2022 (part 2)
Feb 2022
Dec 2021
Nov 2021
June 2020
Apr 2022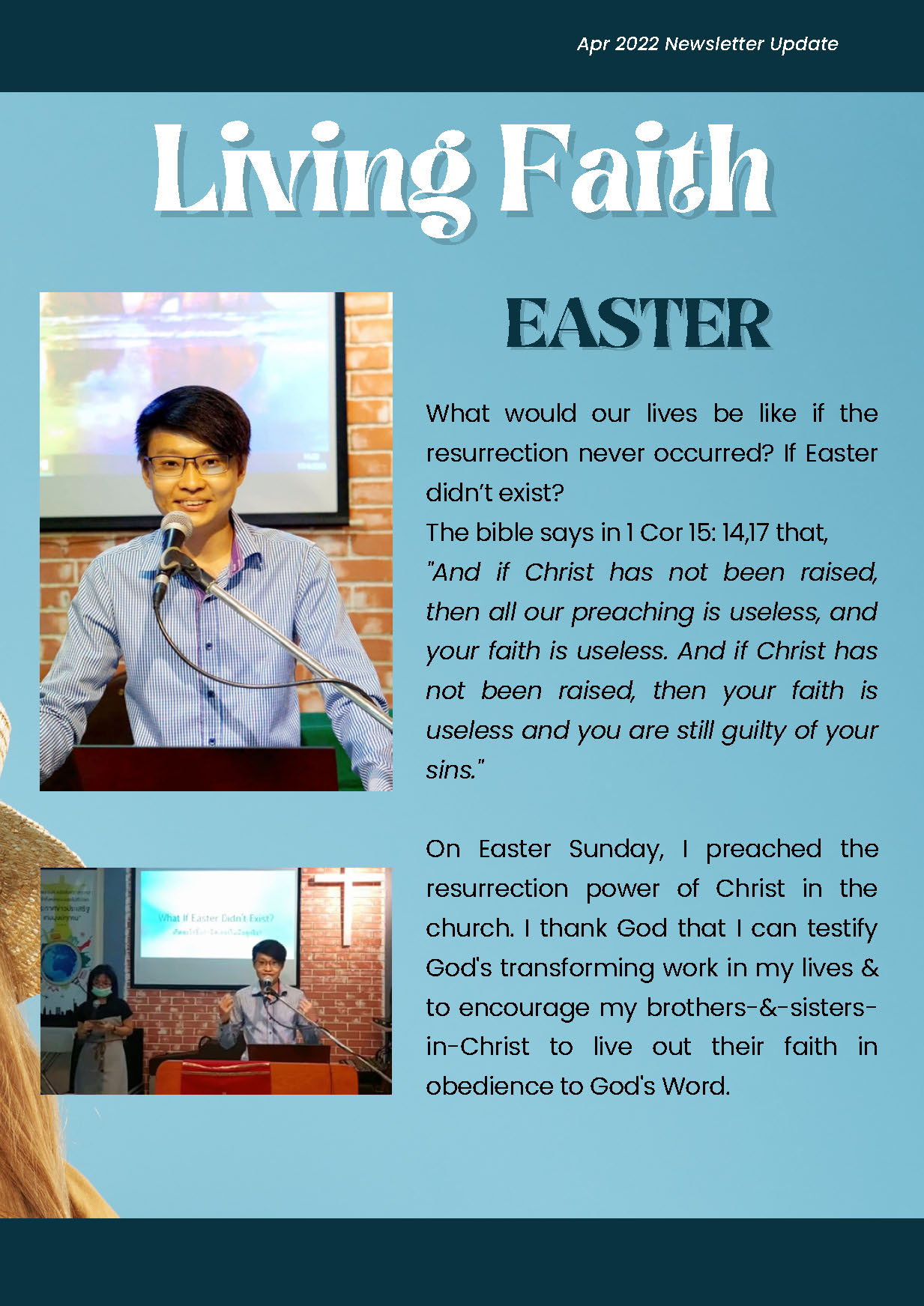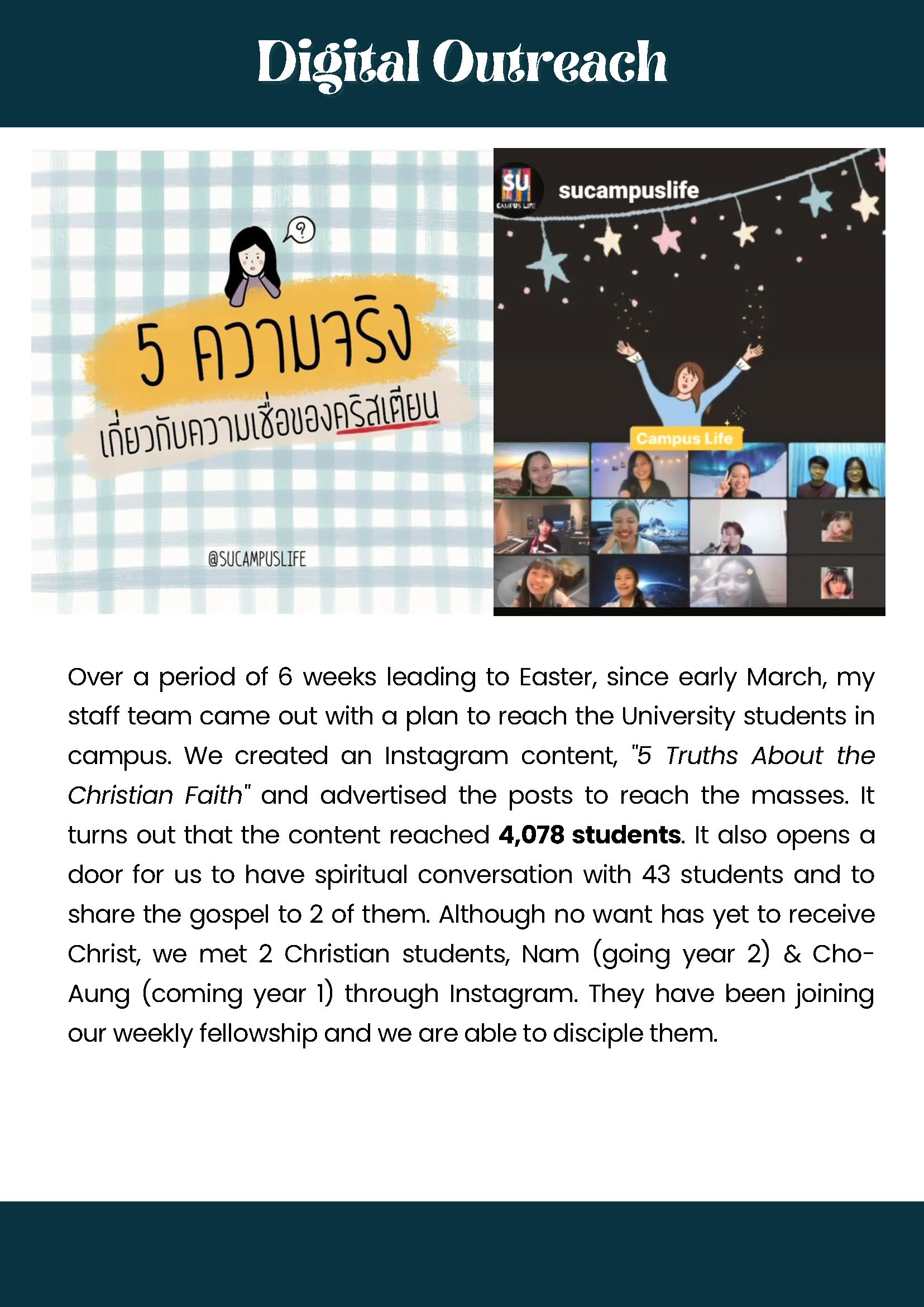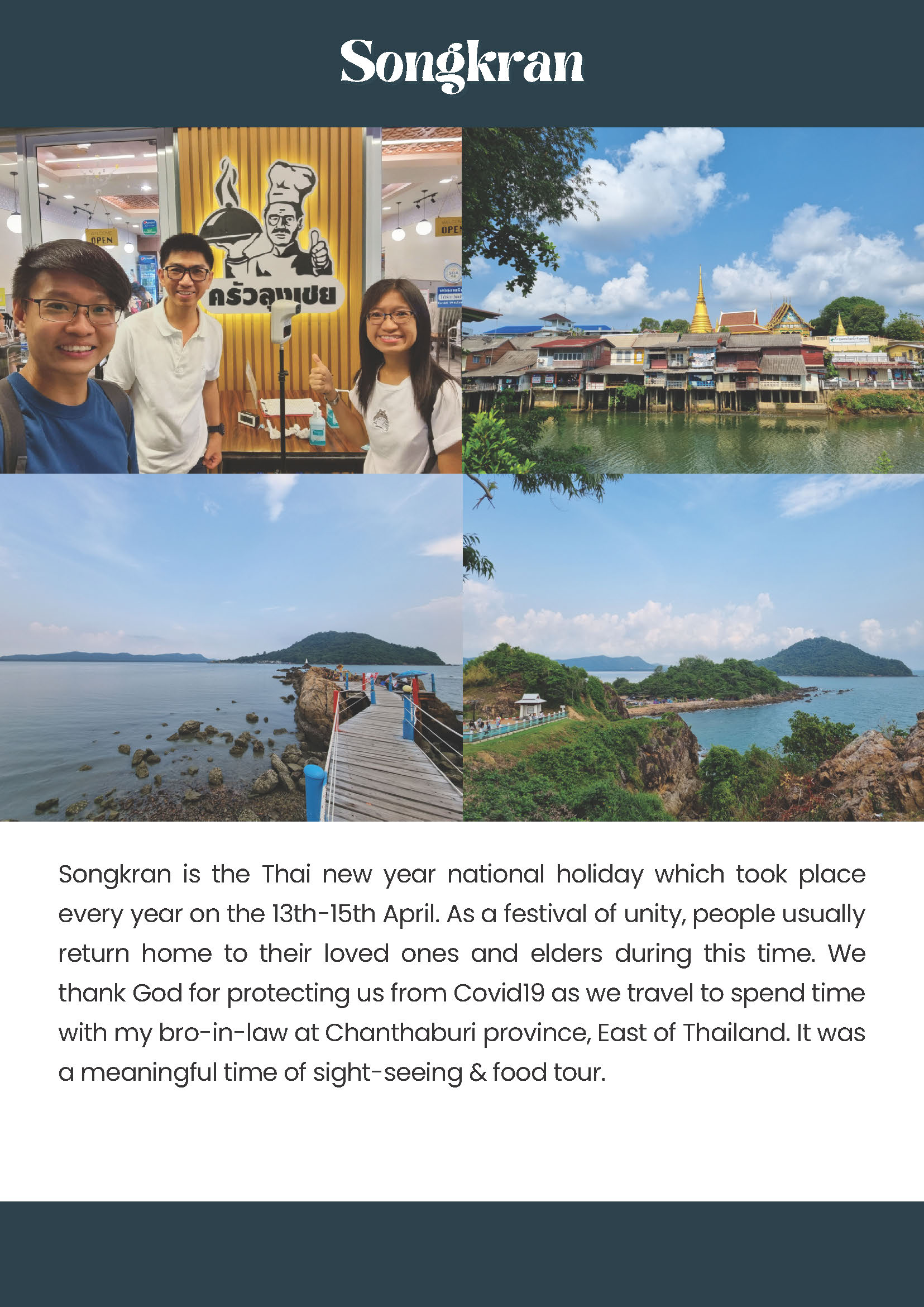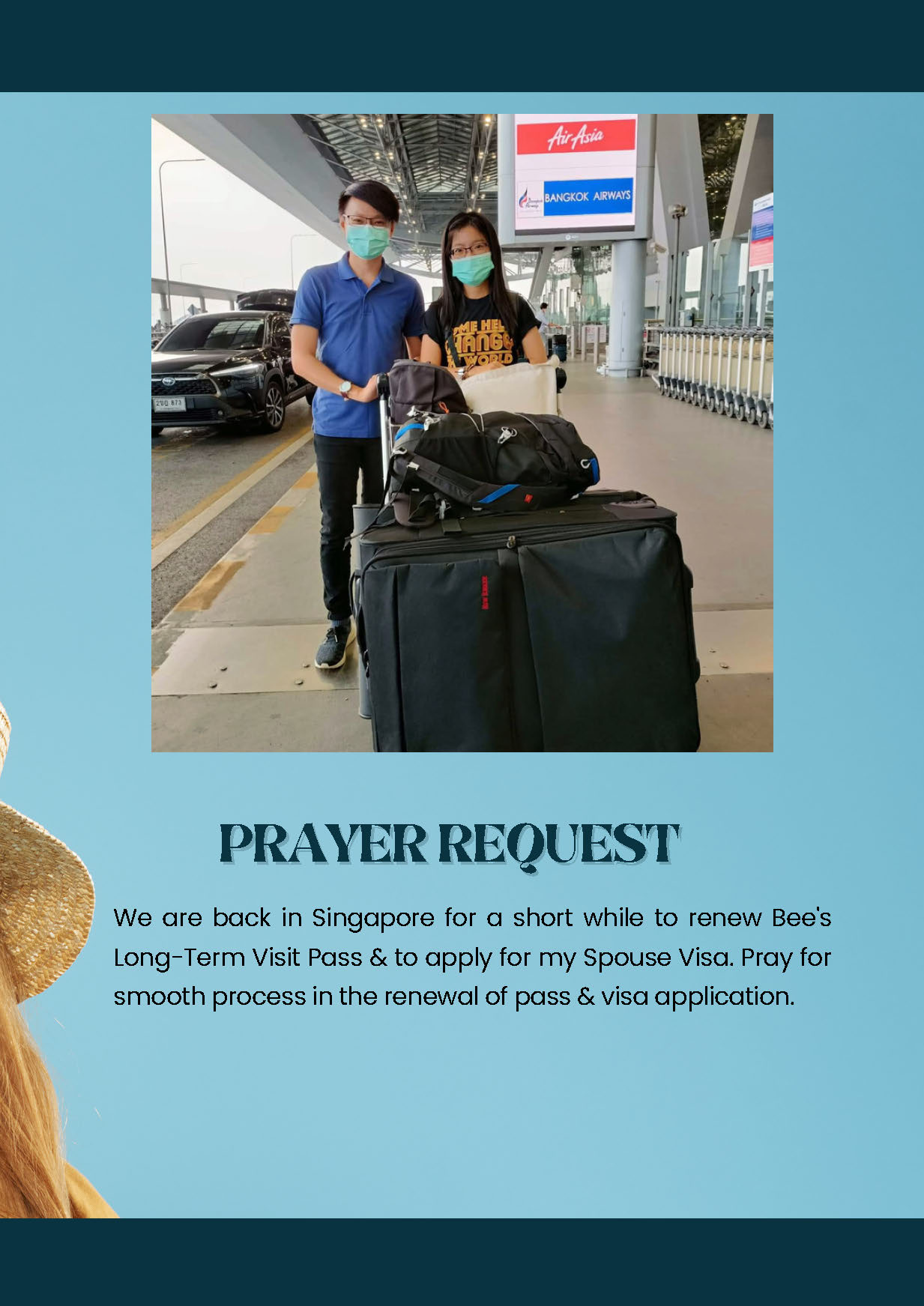 Mar 2022
Feb 2022 (part 2)
Feb 2022
Dec 2021
Nov 2021
June 2020