The Young Adults Ministry (YAM) targets working adults up to about 35 years old, including those who are married and have young children.
EQUIP
The equipping process involves spiritual friendship with leaders and peers, through the various programmes and activities, bible studies and the sharpening of one another among the members.
​
HOLISTIC
The focus is not only on one or two areas of our lives , but try to cover various areas in life. God is interested in all areas of our lives.
​
EFFECTIVE
We want to impact the lives of other people and the community.
​
GOD-HONORING LIVES
We strive to be true disciples of Jesus Christ, living lives that pleases Him.
​
WORKPLACE, FAMILY, CHURCH & SOCIETY
We want to integrate the Christian life into our careers, family, church and society.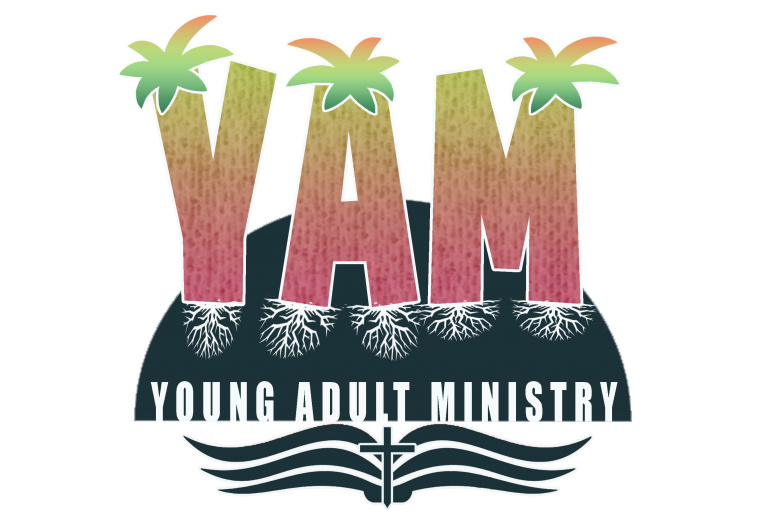 To be disciples of Jesus Christ, and to make disciples for Jesus Christ, wherever we are.

To equip young adults in JCC to live holistic, effective and God-honouring lives in their workplace, family, church and society.
Currently we have eight Cell Groups in the Young Adults Ministry. Select each tab to learn more about each one:
S.A.L.T - Serve, Act, Love, Testify
Young Parents
Disciples of Christ (DOT)
Frogpole
Walking in the Lord's Light (W.I.L.L.)
Against All Temptation (AAT)
Sinners 2 Saints (S2S)
S.A.L.T - Serve, Act, Love, Testify
Day: Bi-weekly on Saturdays
Time: 3.30 – 6pm
Place: Jurong Christian Church hub / Members' houses
Ages: 30 – 40s
No. of Pax: 11 excluding children
There is a balanced mixture of married couples, attached couples and singles within this group.
Young Parents
Disciples of Christ (DOT)
Frogpole
Walking in the Lord's Light (W.I.L.L.)
Against All Temptation (AAT)
Sinners 2 Saints (S2S)