The dialect team aims to:
Sow gospel seeds among dialect speaking pre-believers through friendship bridges and church outreach programs
Provide avenues for dialect believers to congregate for worship and growing in Christ-likeness through the Word and Sacrament, Prayer and Fellowship.

Be a blessing to the community.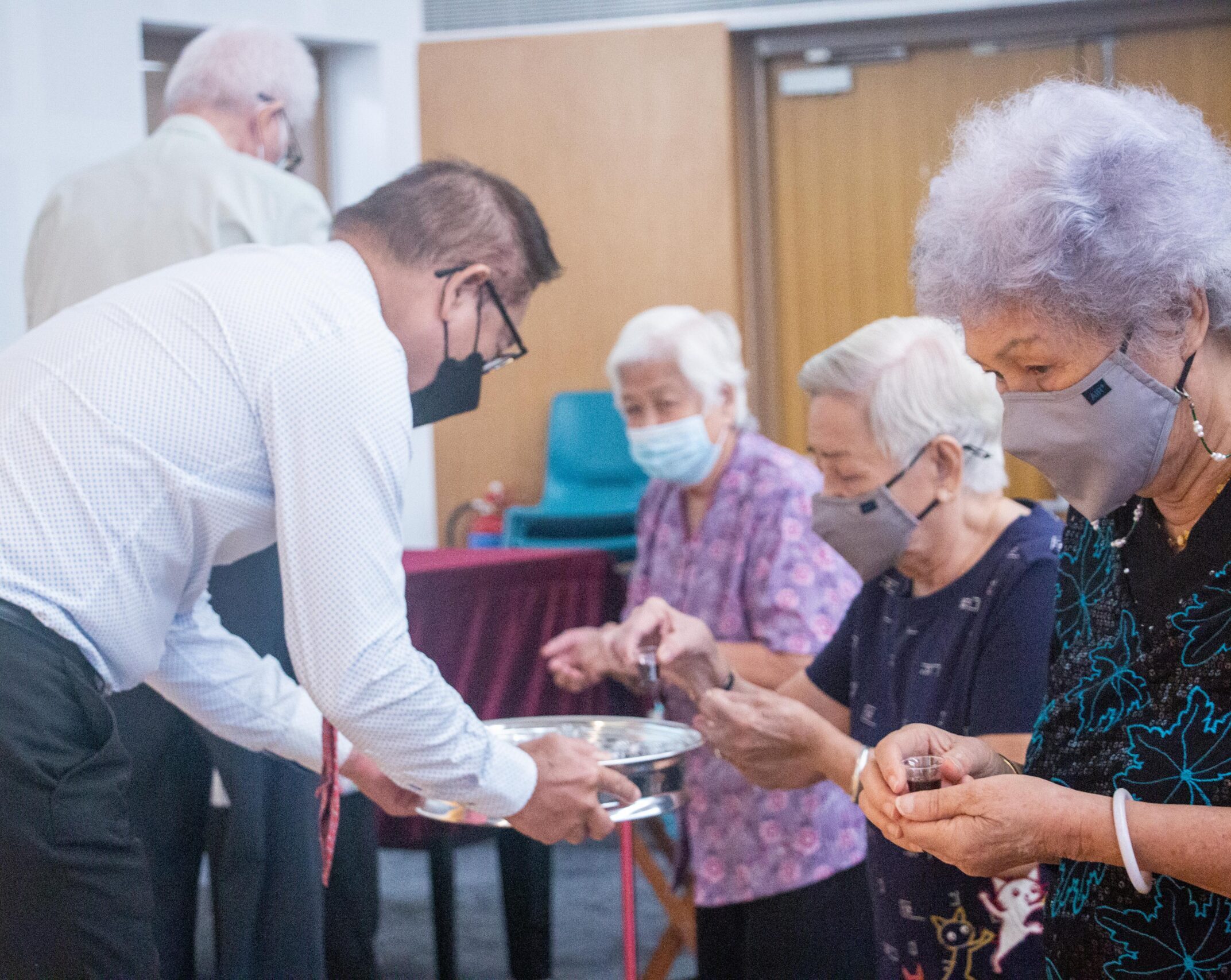 We provide the following services:
Come join the Hokkien Ministry! The elderly can enjoy the love of Christ and the warmth of Jurong Christian Church in their lives.
Home visits of the Elderly / Members in Dialect Service
Ferrying elderly to church for Sunday Dialect services, 3-4.30pm @ Level 2 Sanctuary
Every 1st and 3rd Thursday of the month, 2pm @ MPH1
Every 1st and 3rd Saturday of the month, 8.30am @ Level 1 before walking to Jurong Lake