The dialect team aims to:
Sow gospel seeds among dialect speaking pre-believers through friendship bridges and church outreach programs
Provide avenues for dialect believers to congregate for worship and growing in Christ-likeness through the Word and Sacrament, Prayer and Fellowship.

Be a blessing to the community.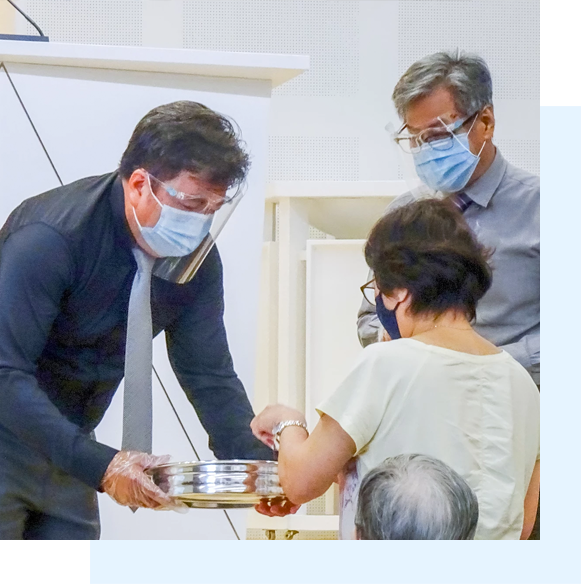 We provide the following services:
Do you have a heart for the Hokkien-speaking community and the elderly? Come join the Hokkien Ministry and bring the love of Christ and the warmth of Jurong Christian Church into the lives of this group of people.
Home visits of the Elderly / Members in Dialect Service
Ferrying elderly to church for Sunday services and Wednesday CG meetings*
*CGs are suspended due to Covid
Serve in the sanctuary on Sundays in various roles, like worship leader, musicians, refreshments, etc.