Go Deep in Discipleship 💖 – January WinePRESS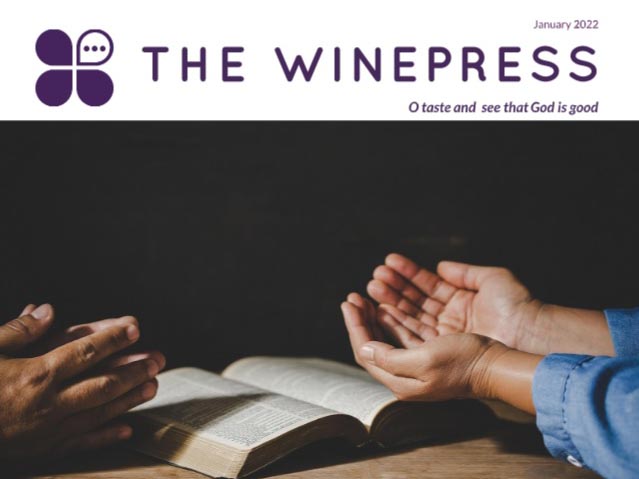 The new year brings new beginnings as we continue to bear good tidings. Rev Anthony reminds us to "Go Deep in Discipleship with Love" and Peggy Tan shares about serving opportunities with Goshen's new initiatives in 2022.
We get to hear from our newest addition to the JCC staff Deacon Nathan Lim and his missionary exploits, and Bryan Tay helps us make some sense of CoVID-19.
Blessed Lunar New Year!
View the latest WinePRESS – https://jcc.sg/14