NCCS August 2022 E-Newsletter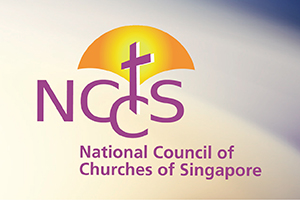 Dear Members and Friends of NCCS,
Greetings from the National Council of Churches of Singapore.
In the past few months, church leaders in Singapore have been consulted regarding the proposed repeal of Section 377A of the Penal Code. Cabinet ministers held dialogues with large and small groups to engage church leadership.  NCCS also facilitated some of these meetings to ensure that as many pastors and church leaders as possible should have a chance to share their concerns with the authorities.  And finally, the decision to repeal Section 377A was announced by the Prime Minister at the National Day Rally on 21 August.
NCCS responded with a statement immediately after the National Day Rally. The NCCS statement is in English and Chinese.  You may wish to visit our website to access both languages at nccs.org.sg
In the attachment is our August e-newsletter which has a short report of the National Day Thanksgiving Service held on 18 August.  We have also included some photos of the NDTS.  Thank you for your prayers and support.
In His Service,
Rev Dr Ngoei Foong Nghian | General Secretary
National Council of Churches of Singapore