Alphabet Soup: Venture out with God

Call to me and I will answer you and tell you great and unsearchable things you do not know. — Jeremiah 33:3 (NIV)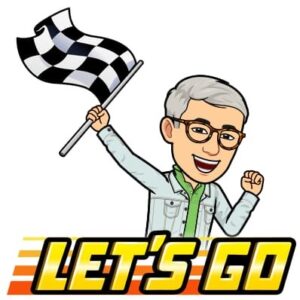 Without faith it is impossible to please God. Faith without works is dead. God rewards those who earnestly seek Him. He has not saved us just so that we can get to heaven when earth's life is over. Eternity and eternal life with God start the moment we repent of our sins and open our hearts to receive Him as our Lord and Saviour. We are joint heirs with Christ. We are seated with Jesus in the heavenly realms. We are God's people, called by His Name.
Each one of us is set apart to live and fulfil a divine purpose according to God's perfect will for our lives. He has assigned specific kingdom work for us. He knows our fear and anxieties. Consider the heroes of faith in the Bible. When God called them, none of them knew how things would pan out. Venture out in faith and cast your net where God tells you to. For He is with us wherever we go. He will never leave us nor forsake us.
What does God say about this?
And we know that in all things God works for the good of those who love him, who have been called according to his purpose.
Romans 8:28 (NIV)
However, as it is written: "What no eye has seen, what no ear has heard, and what no human mind has conceived"— the things God has prepared for those who love him—
1 Corinthians 2:9 (NIV)
I will instruct you and teach you in the way you should go; I will counsel you with my loving eye on you.
Psalm 32:8 (NIV)
What does this mean for practical living?
Living a life without God is meaningless. Living a Christian life without enjoying the fullness of His presence and fulfilling His will for our lives is worse. As God's children, we are blessed with every spiritual blessing that God has released and showered on us when Jesus died on the cross. We simply need to claim our rights and heritage. Each one of us has a God-given mission that no one else can take over. No exceptions.
To venture out with God is to walk with Him and work with Him, oftentimes out of your comfort zone. You simply need to do three things. Firstly, be willing to submit yourself completely to Him without reservation. Secondly, spend time to pray and study the Word to discover God's specific will for your life. There is no shortcut. You may not see the whole path but you will certainly be guided to take the next step. Lastly, execute fully what He tells you to do and leave the results to Him.
Reflect and respond to God's Word
Are you willing to submit yourself unreservedly to God? Why?

What are you doing to seriously discover God's specific will for your life?

Identify one burden that God's has placed upon your heart. Pray, claim God's promises and start venturing out with Him.
Bryan Tay