Barang Fair (6 Aug, 10am-3pm)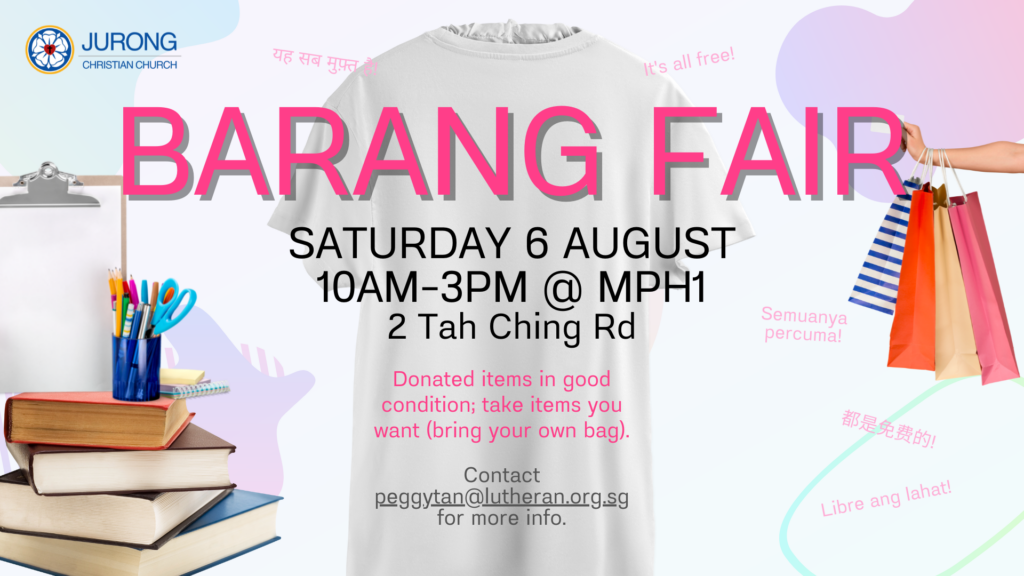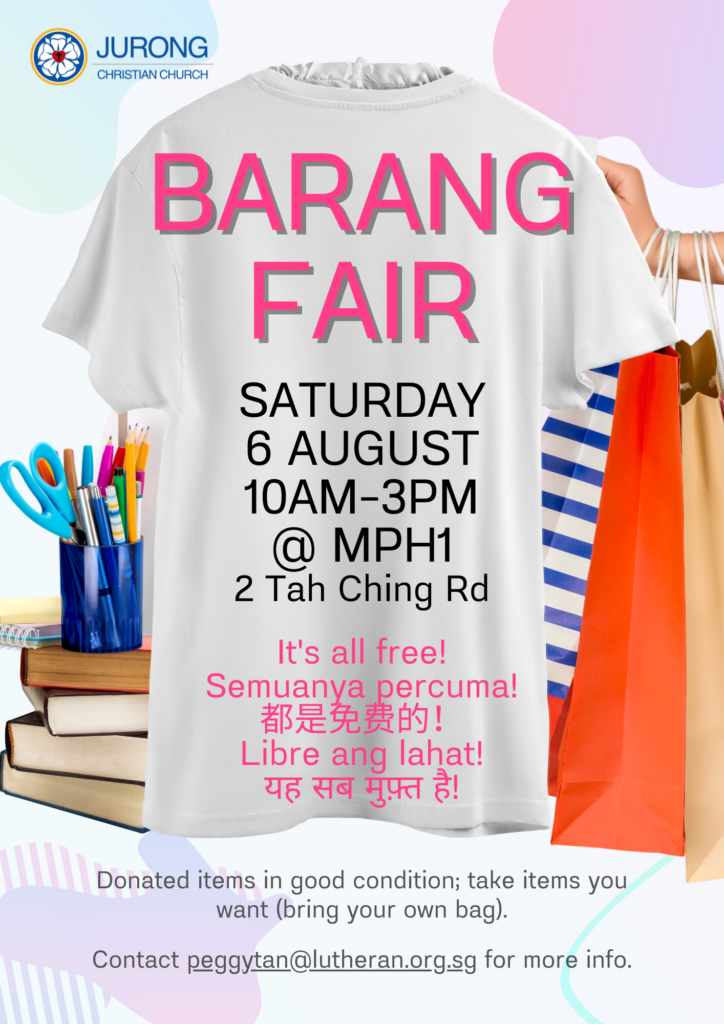 Date: Sat 6 Aug, 10am to 3pm
Location: MPH1
We welcome all JCCians to contribute unused and second-hand items like clothing, books, sundry, household appliances (in working condition) or even decorative items like games and toys.
There will be 1 table provided to each cell group to bring their contributions and donations. Within your group, please arrange for each other to man the table such that 1 person is there throughout the period (non-JCC friends may assist too). Please be generous with the items, though note that at the end of the day, leftover items need to be disposed of by your own cell group.
Do use the above e-flyer to share with your neighbours and friends and other needy persons.
This Barang Fair (free flea market) is organised by BCG3 cell group.