NCCS November 2022 E-Newsletter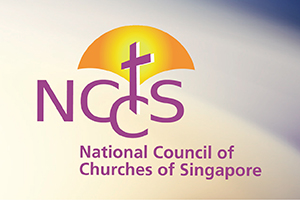 Dear Members and Friends of NCCS,
We bring you greetings from the National Council of Churches of Singapore.
Minister Masagos Zulkifli, in his closing address at the Consortium of Institutes on Family in the Asian Region Regional Symposium & MSF Asian Family Conference on 10 November 2022, said that "strong families are the cornerstone of resilient societies. We need to continue to empower our families to overcome adversities and flourish".
He further emphasised that "Singapore's pro-family policies reflect that marriage is between a man and a woman, and children are born and raised in such families. We continually take steps to strengthen the institution of marriage and family as they undergo stressors and life changes. We designated this year as the Year of Celebrating SG Families to galvanise a whole-of-society effort to support families".  Link
So let our churches be encouraged, and continue to partner others in the community who are similarly committed to build strong families for a better future for our nation.
NCCS is pleased to share its November e-newsletter for your information.
In His Service,
Rev Dr Ngoei Foong Nghian | General Secretary
National Council of Churches of Singapore