Stewards: Be Wise in Eternal Investment ⌛ – October WinePRESS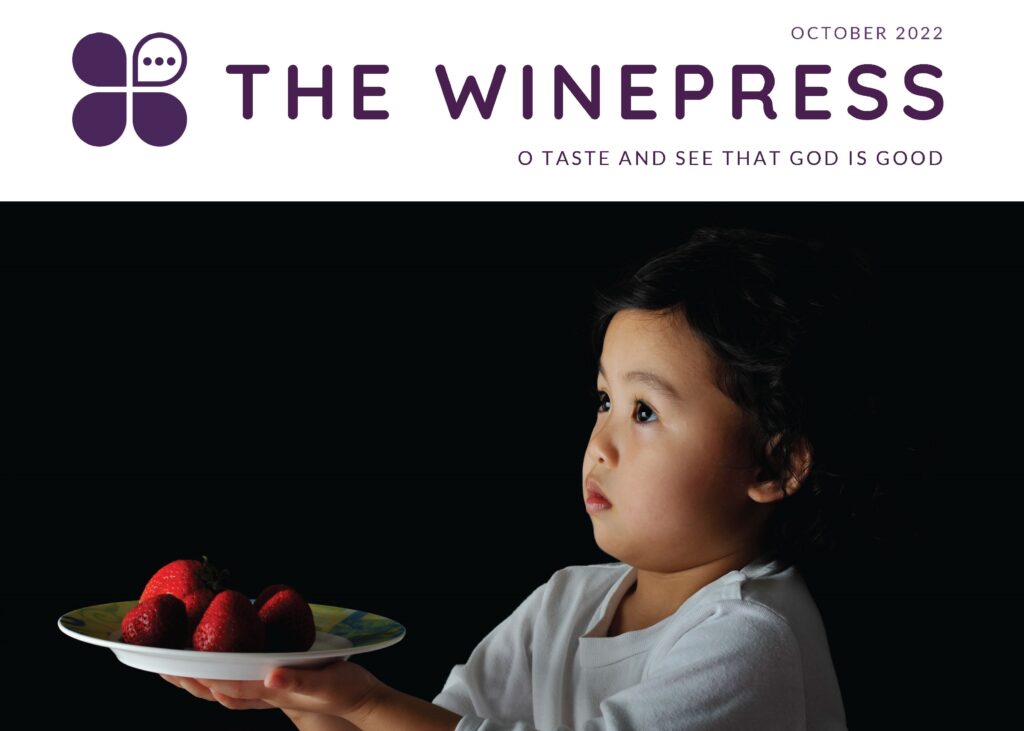 Two more months to go before 2022 ends. At this point of the year, we already have quite a full plate of events that leaves no doubt that we are living in a dangerous world. We have no control over many of the awful events, and it looks like there will be more daunting challenges ahead.
There is a song with this line: "We don't know what tomorrow holds, but we know who holds tomorrow." Knowing what we know and what we don't, amidst our distressing afflictions, is it high time for us to take stock of our Kingdom mindset – a way of thinking about God and our spiritual journey with Christ?
As we wait in expectation of the Lord's glorious return, are we ready for it? How can we be wise in living our lives in these last days, so that we can look forward to hearing the Lord's praise, "Well done, good and faithful servant!"? (Mt 25:21)
Read the rest of Rev Anthony's exhortation and the WinePRESS – jcc.sg/23
(Click/tap to start flipping through the newsletter.)
Winepress Oct 22 by JCC English