Stewardship Month – Faith Giving and Serving the Lord with joy!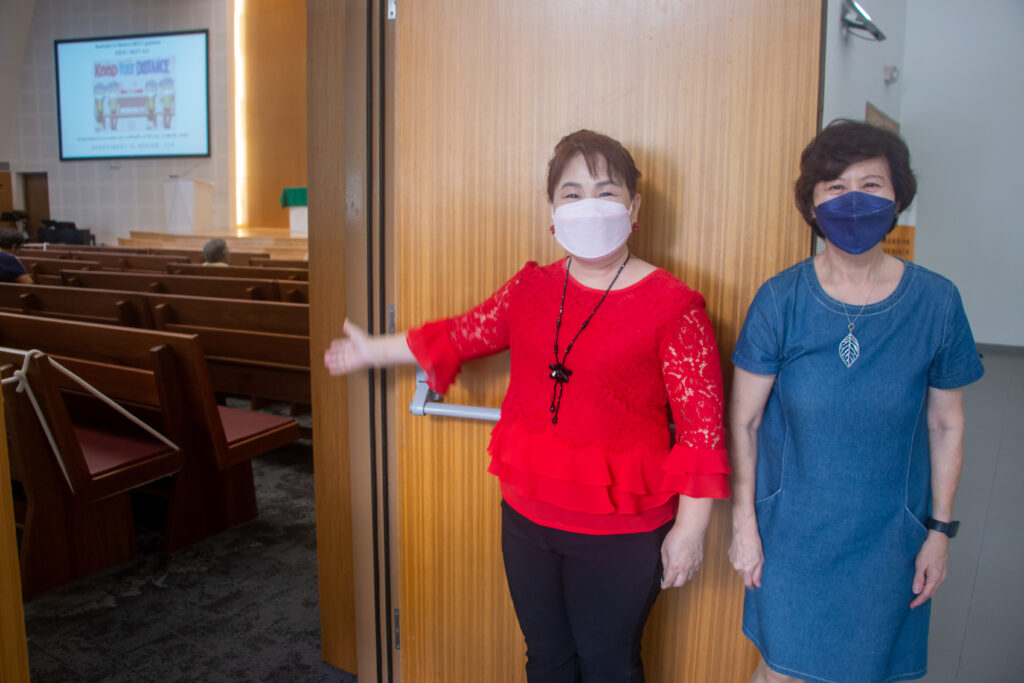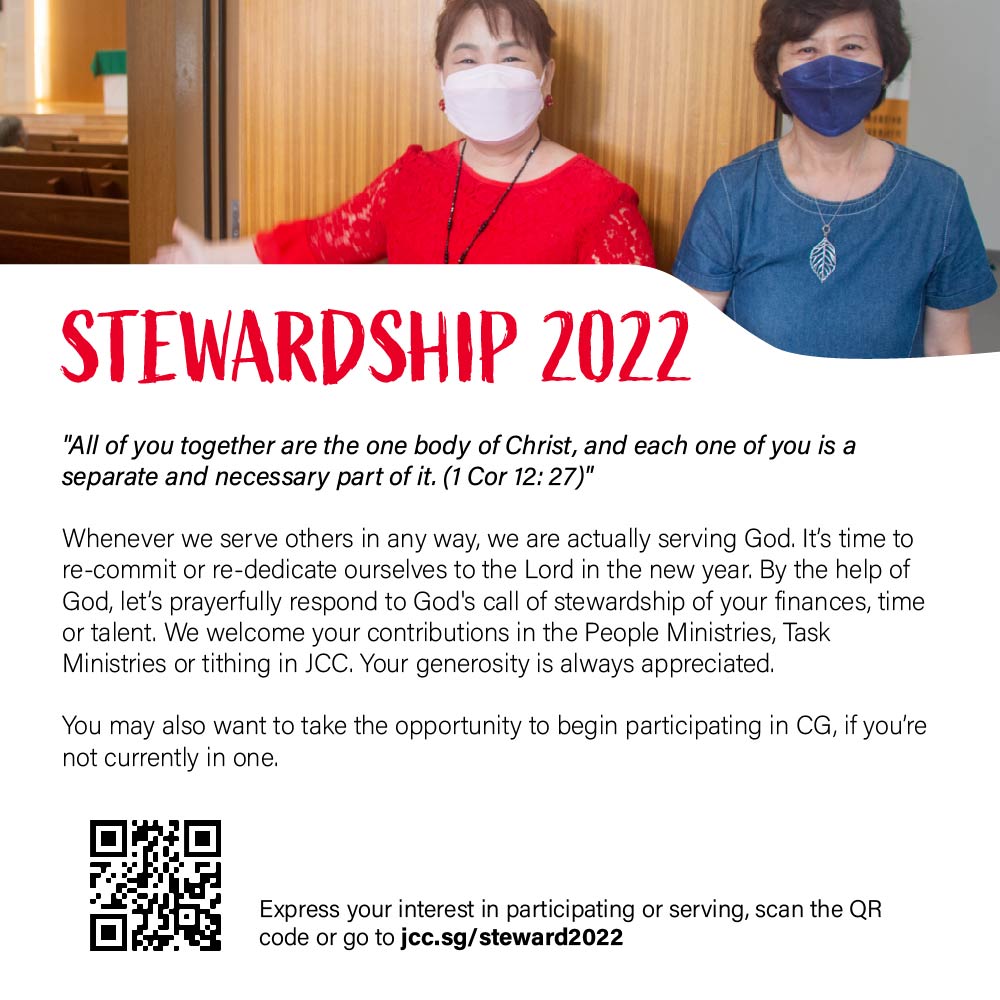 Welcome to Stewardship Month! Stewardship reminds us to COUNT our blessings that the Lord had showed upon us; LIVING our lives with hearts of thanksgiving; READY to serve the Lord with gladness and with passion and to GIVE our faith tithe/pledge for the works of His Kingdom.
Let us take time to ponder on this faith journey that the Lord have led us and is bringing us into a new season in 2022.
Truly it is a joy and privilege to serve the Living Christ!
Here is our e-Stewardship Form for the new year – jcc.sg/steward2022, or fill it out below!
The hardcopy stewardship form is also available on-site, from the usher's tray at level 1.