Update of Sunday Services for 200 Pax (Vaccinated)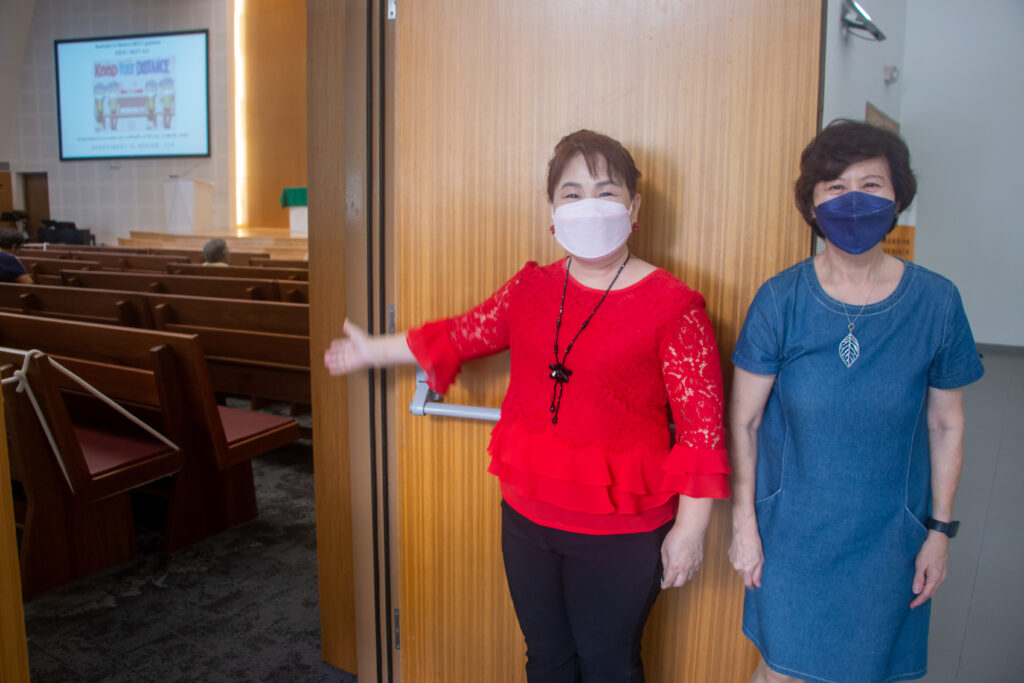 19 Aug 2021
Dear JCCians,
A) Opening of Sunday Church Services for 200 pax (Vaccinated)
With the recent relaxation of Phase 2 – Heightened Alert measures, the church is now able to increase our capacity for worship services. However, such larger congregational services will only be for fully-vaccinated* individuals. Children, aged 12 years and below, can participate in such services together with vaccinated worshippers.
This service, for vaccinated individuals, will begin on Sunday, 29 August 2021. All members who wish to attend these services, please complete the Vaccination survey at jcc.sg/vaccine latest by Monday, 23 August 2021; if you have not already done so.
Each service will :
be limited to 200 pax, including children (who constitute < 20% of congregation)
require all worshippers to show proof of their vaccination status (through TraceTogether app)
require all worshippers to register (according to your previously

assigned Zones

) via EventBrite. All children must also be registered by name. Registration for 29 Aug service will open on Sunday, 22 Aug 2021 from 1.00pm onwards.
B) Sunday Church Services for 50 pax (Non -Vaccinated)
For all members who are not vaccinated, you may attend the worship service on the second Sunday of each month (beginning with 12 Sep 2021). These services will be prioritised for all non-vaccinated worshippers and will have a total capacity for only 50 persons (including children). Please register your seat via EventBrite. A waiting list for vaccinated worshippers will also be available for this service via EventBrite.
All JCCians, please also note the following :
Use your token or TraceTogether app to both

check-in

and

check-out

of the church premises.
Temperature-checking is no longer necessary.
Use your designated entry and exit pathways to your Zones.
Be seated in your pre-assigned Zones (for vaccinated worshippers) and in groups of 5 persons or less during worship services.
Praise and Worship section of all services will be pre-recorded until such time. No singing by worshippers (on-site) is allowed.
All worshippers are to be masked throughout the services and are encouraged not to inter-mingle across Zones.
Registration on EventBrite will

open one week before

each service on preceding Sunday from 1.00 pm onwards.
Cell groups can gather and meet in church but no singing is allowed.
Holy Communion will continue to be served weekly.
Thank you for observing the above guidelines and for your co-operation. We look forward to welcoming you back into God's house.
Blessings always,
JCC Covid-19 Taskforce
_____
(* Fully Vaccinated refers to receiving the full regimen of the vaccines, with an additional two weeks for the vaccine to be fully effective)