David & Goliath Preschool Officially Opened by Senior Minister Tharman Shanmugaratnam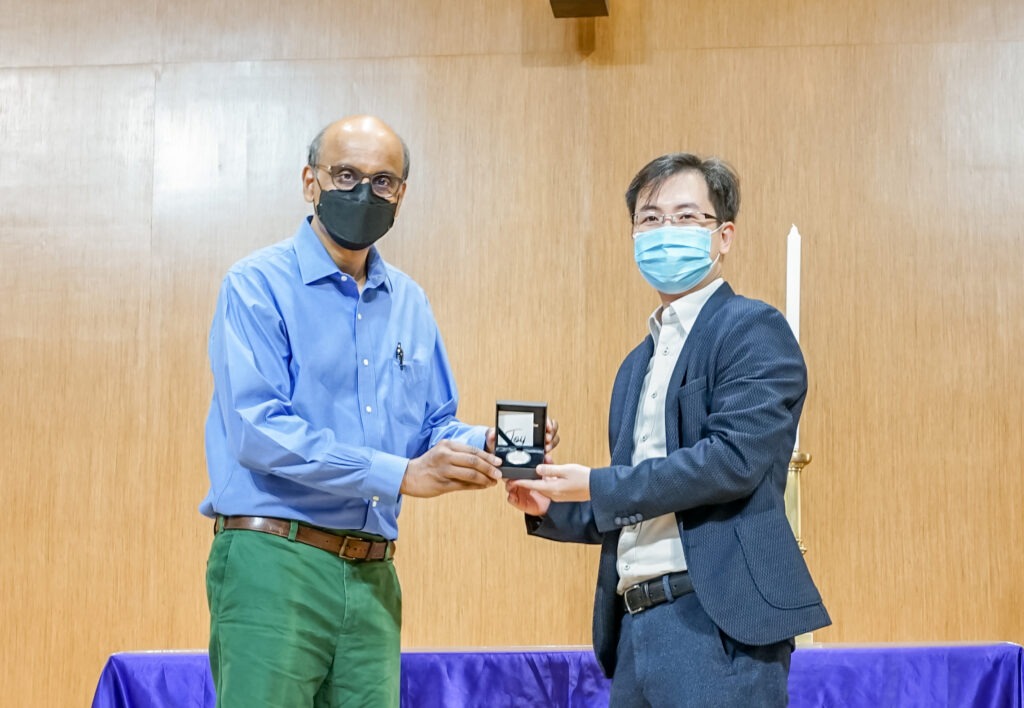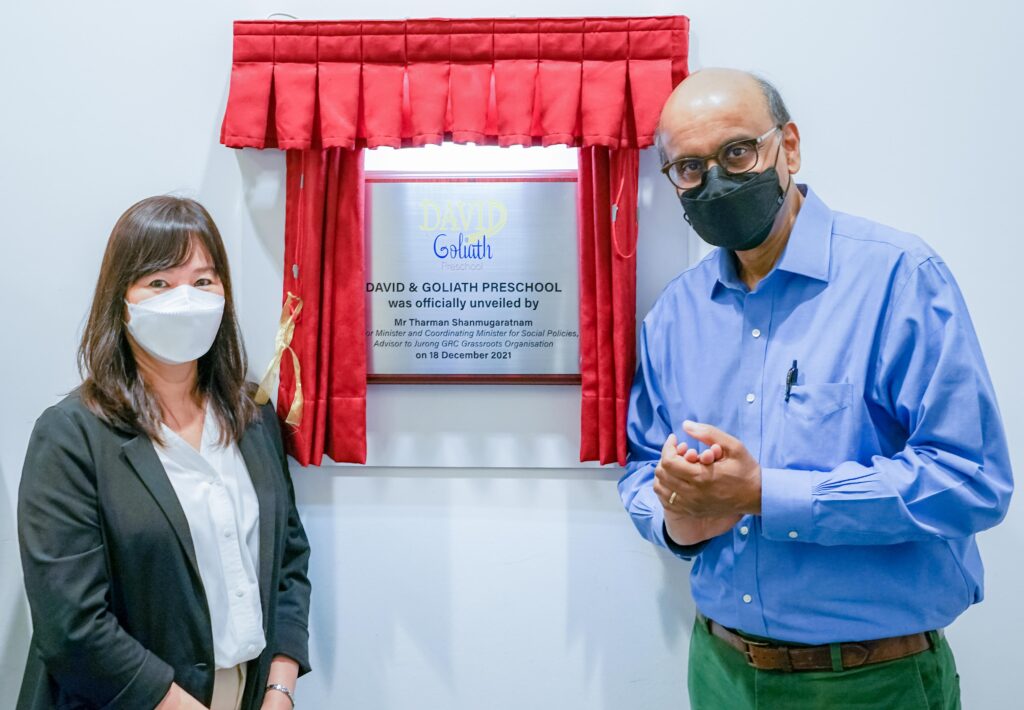 On 18 December 2021, Senior Minister and Coordinating Minister for Social Policies Mr Tharman Shanmugaratnam graced the opening of David & Goliath Preschool (DGP), an affiliate of Jurong Christian Church (JCC), in Taman Jurong's and Singapore's first church hub. The 54-year-old preschool is nestled in the same building housing several multi-denomination churches, a pilot church hub initiative in Singapore.
The official opening ceremony celebrates DGP's conversion from its original Jurong Christian Church Kindergarten into a fully-functioning childcare centre today.
Mr Shanmugaratnam addressed the attendees of DGP's committee members, principals, teachers and various leaders, "During our tour around the school, Principal Mrs Dolly Teng mentioned to me about the focus on developing the social skills of our children. When the kids are young, that is the most important thing for them. At this age in life, they develop the skill of interacting with each other – playing, being friendly, being patient, and having a liking or love for other people. What I always found in education and in life is that through our interactions with other people, we become more ourselves."
Chairman of DGP Mr Justin Tay said in his speech, "Back in 2004, Mr Shanmugaratnam first took the initiative to attend our preschool's graduation ceremony, even buying mooncakes for our staff. Later in 2014, he assisted in getting an alternate site to relocate our preschool and church during the church rebuilding project."
"He is not just a leader, he is like a father to this community," Mr Tay continued. "Fathering is different from leading. It is leading with love and desire for the next generation to survive and succeed."
Mr Shanmugaratnam was then presented with a coin minted with the word "Love". He was also presented a calligraphy piece composed by JCC's Chinese Senior Pastor Rev Chung Tze Lu and written by Mdm Kong Dejin, a 74th generation descendant of Chinese philosopher Confucius. The text was an ancient Chinese-style of writing called Bronze Inscription Calligraphy, which dates back to the Zhou Dynasty around 1000 BC.