Goshen Bridges – Professional Networking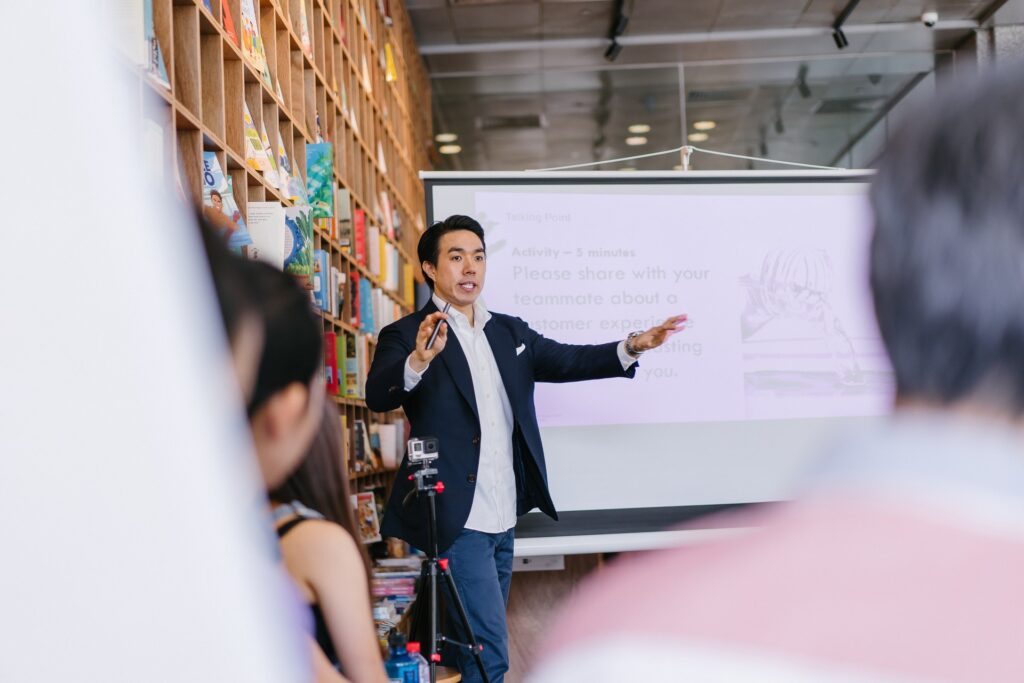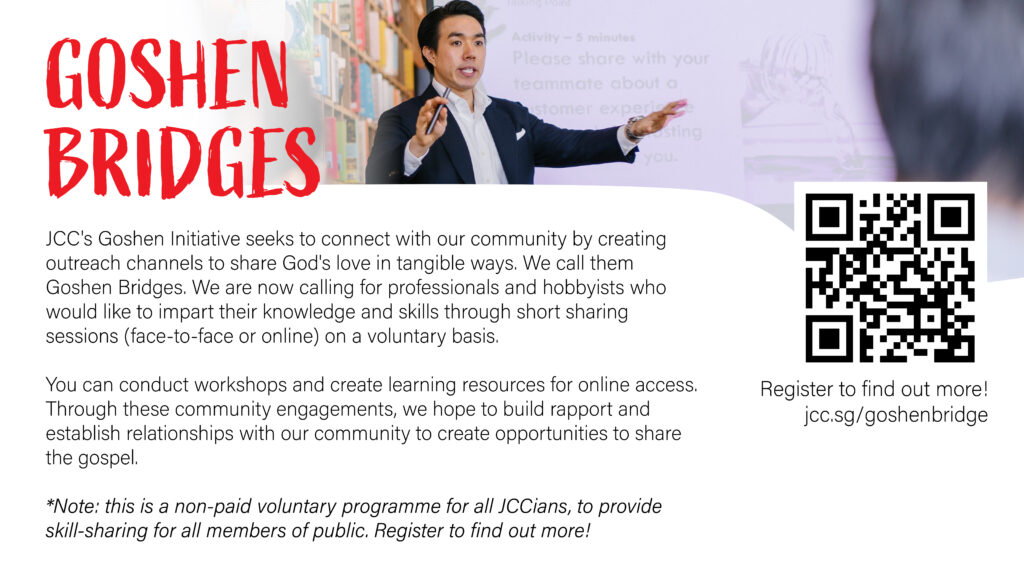 JCC's Goshen Initiative seeks to connect with our community by creating outreach channels to share God's love in tangible ways. We call them Goshen Bridges. We are now calling for professionals and hobbyists who would like to impart their knowledge and skills through short sharing sessions (face-to-face or online) on a voluntary basis.
You can conduct workshops and create learning resources for online access. Through these community engagements, we hope to build rapport and establish relationships with our community to create opportunities to share the gospel.
*Note: this is a non-paid voluntary programme for all JCCians, to provide skill-sharing for all members of public. Register to find out more!