By Bryan Tay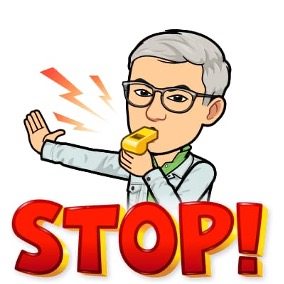 Submit yourselves, then, to God. Resist the devil, and he will flee from you. — James 4:7 (NIV)
Our enemy, the devil, prowls around like a roaring lion, seeking to destroy our relationship with God. He surrounds us with temptations of various forms every day. Temptations to eat like a glutton, spend money on non-essentials, tell (white) lies, judge others, do evil, engage in our sinful desires and more. God has not promised us a bed of roses in life, but He has promised us strength to resist and overcome the enemy. We entertain and yield to temptations because our hearts and minds are not fully surrendered to God.
Do not underestimate the resolve of the devil in tripping us over with his alluring suggestions. Our Lord Jesus was tempted with food, physical safety and worldly riches in exchange for allegiance to and worship of the devil.  Each time, our Lord Jesus resisted it with "It is written…". We must do the same, no less.
What does God say about this?
For our struggle is not against flesh and blood, but against the rulers, against the authorities, against the powers of this dark world and against the spiritual forces of evil in the heavenly realms.
– Ephesians 6:12 (NIV)

 But each person is tempted when they are dragged away by their own evil desire and enticed.
– James 1:14 (NIV)
If you do what is right, will you not be accepted? But if you do not do what is right, sin is crouching at your door; it desires to have you, but you must rule over it.
– Genesis 4:7 (NIV)
What does this mean for practical living?
God has given us a full armour to continually defeat the devil and repel his onslaughts. The armour is an invincible one that enables us not only to defend against the wiles of the enemy but also to go on the offensive to assert our victory in Christ. Although Jesus has defeated the devil when He died on the cross and rose from the dead, we need to appropriate that victory daily. God will not do it for us. The devil knows that he is the loser, but he will not concede defeat. He continues to intimidate and deceive God's children with his toothless bark and wily attacks.
We are not fighting for victory. We are fighting from the point of victory to maintain what Jesus has done for us. We cannot fight the devil with our own flesh. It is a spiritual battle that must be fought with spiritual weapons. When we start wielding our God-given weapons, we will experience victory as God's children, avoid being polluted by the ways of the world and being taken in by the devil's deceptive ploys.
Reflect and respond to God's Word
Recall a situation when you gave in to a temptation and a situation when you overcame it. What made the difference in the outcome?
How have you made use of the armour of God to handle challenges in daily living?
How will you strengthen your defensive and offensive capabilities by using God's armour to stave off the wiles of the devil?