Prayer & Praise (Sat 28 May, 8pm)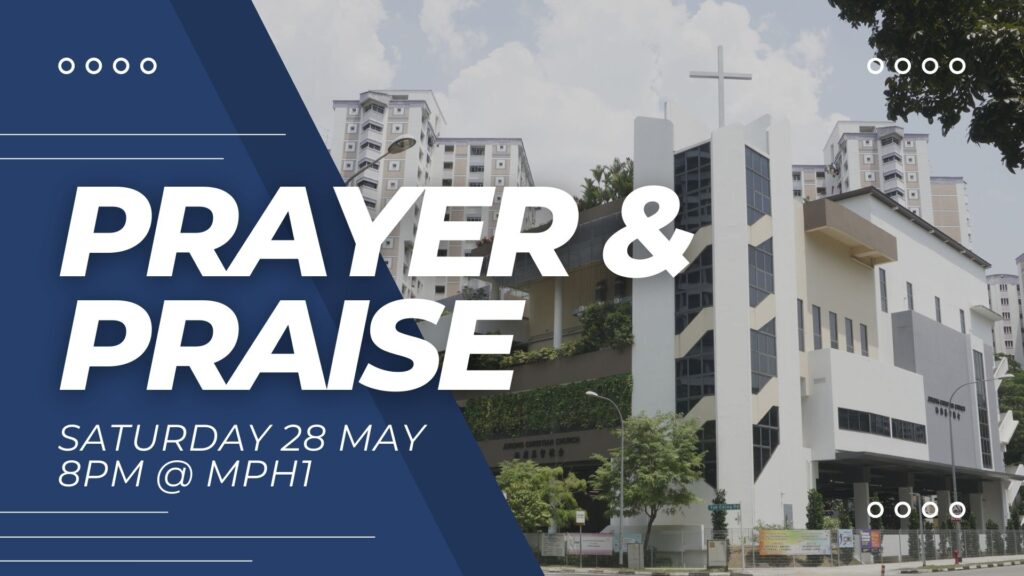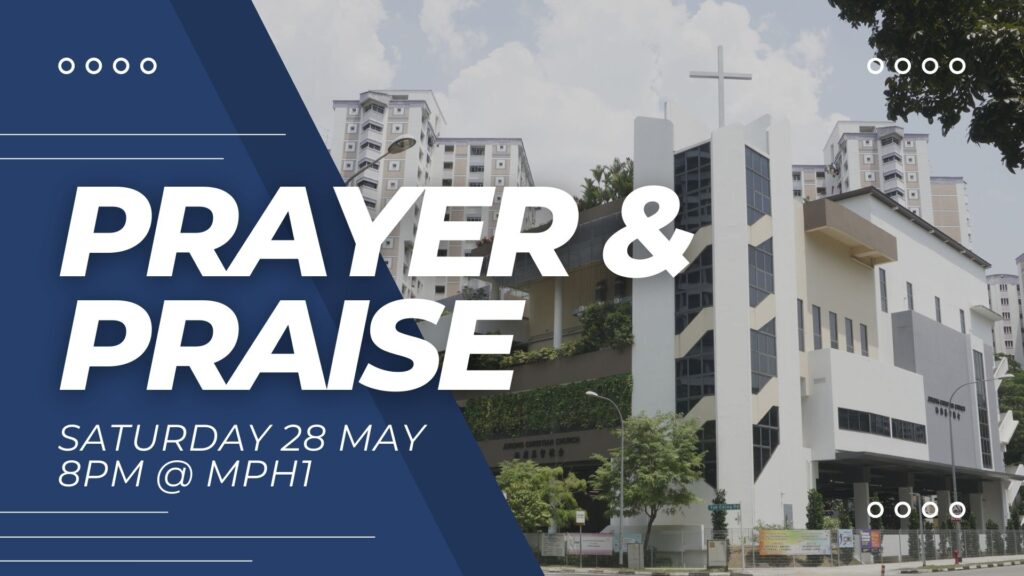 1 Timothy 2:1-2 "I urge, then, first of all, that petitions, prayers, intercession and thanksgiving be made for all people—for kings and all those in authority, that we may live peaceful and quiet lives in all godliness and holiness. This is good, and pleases God our Savior, who wants all people to be saved and to come to a knowledge of the truth."
There are so many ways to pray. We petition God, talk to Him, praise Him, give thanks and intercede for others.
There are so many people to pray for. We lift up to Him different nationalities, our government and officials, our bosses and managers, the teachers of our children and those affected by pandemic.
The purpose is two-fold: so we may live peacefully with others and remain holy, and also because God delights in our prayers. What or who would you like to pray for at Prayer Service on Saturday?